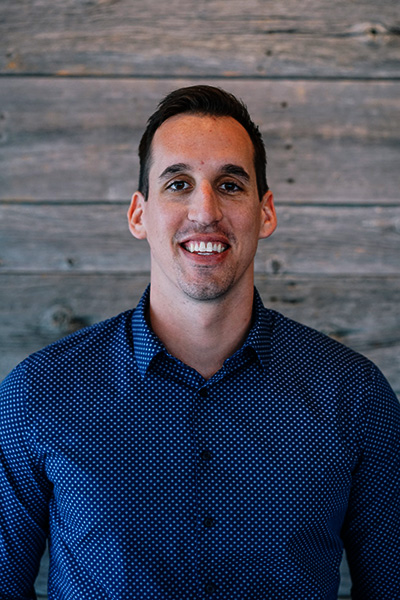 Dr. Jon Budihas is originally from the small, beach-side community of Ludington, Michigan. He attended Michigan State University where he graduated with a bachelor's degree in interdisciplinary studies in social sciences. Upon graduation, Dr. Jon received his secondary teaching certification in civics, economics, and history, among others. While serving as a high school teacher in Michigan and North Carolina, Dr. Jon discovered that he had what he considered to be a different calling.
As a high school and college athlete, Dr. Jon suffered many injuries. It was recalling his previous experience with principled chiropractic that caused him to leave his former career as an educator to pursue a chiropractic degree from the largest and most respected chiropractic school in the world, Palmer College of Chiropractic in Davenport, Iowa.
Dr. Jon has been blessed with the privilege of serving at some of the largest and most successful chiropractic practices in the country. While in school, he studied alongside one of the leading extremity adjusting experts in the world, in Bettendorf, Iowa. He completed over 300 additional hours of training, solely focused on the extremities of the body. This means that outside of the spine, he is able to help people with a variety of other health concerns in areas including the hips, knees, ankles, feet, shoulders, elbows, wrists, hands, and even the TMJ!
After completing his preceptorship in Golden, Colorado, he decided to settle in North Denver and continue to serve the greater Denver community. Dr. Jon has extensive training and experience with in family care, pediatrics, athletes, and overall wellness promotion. Dr. Jon's passion is to educate and care for the people and families of greater Denver through neurologically-based chiropractic care so that each man, woman, and child can grow up living happy, healthy, unencumbered lives as was intended.
In his free time, Dr. Jon enjoys spending time with his family, working out, reading, and listening to podcasts.
Contact Cardinal  Chiropractic Today to Schedule a Consultation
Make an appointment today by calling or filling out the quick contact form online, and see for yourself the impact chiropractic care can have on your health. Do not throw in the towel and think that you have to put up with recurring pain or regular sickness for your entire life. You can reach your optimal level of health and wellness, and it all begins with a consultation at Cardinal Chiropractic.